EXAM ONE BY ONE EYELASH EXTENTIONS
Details
Lash eXtend stands for quality. To ensure that with a Lash eXtend certificate you will belong to the best eyelash stylists in the Netherlands, we have decided to add a return day to the training. Only then will we issue the certificate. No extra costs will be charged for this morning/afternoon or evening. After the training of Eyelash Extensions for 2 days or the 1 day, from 2 weeks there is the opportunity to come back with a model at our head office in Bunschoten. The intention is that in the weeks between your training and the exam you will practice on models as much as possible.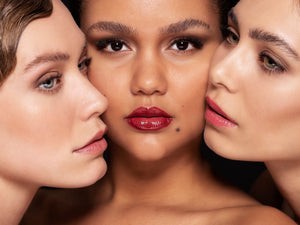 Exam Module
During the exam you will show your skills as a lash expert.
After successfully completing your exam, you will receive a certificate and we will answer any questions you may have. There is also a possibility to purchase Lash eXtend products with a 15% discount in our showroom after the exam. 
Course FAQ
Yes, you will have to bring your own model who is already wearing eyelash extensions to the exam. 
Yes, there is free parking at the location.
Yes, you will get your certification right after the exam.