ALLROUND BROW HENNA TRAINING
Details
Henna Couture is the brand we use in our training. Henna Couture is 88% natural Henna. Cruelty free and made in an ecologically oriented factory with a work ethic that cares for people and nature. Henna Couture is made from the finest selected henna from India. It takes 5 to 20 minutes to develop and leaves an imprint on the skin that lasts up to 14 days.

Henna Couture was developed by Supercilium.

TRAINING CONTENT
The following topics are covered in this intensive training:

- Theory eyebrows
- Various shaping techniques
- Epilation with tweezers, colors (paint), waxing, cutting technique
- Hygiene & safety
- Designing the perfect eyebrow – Cosmetics
- Henna Staining Techniques (Based on the latest Advanced Henna Brow training)

Do you already have experience in shaping eyebrows? Epilation and/or waxing? You are not completely satisfied with the end result because the customer has no hairs or there are holes in the eyebrows (e.g. due to excessive epilation of the customer/chemo/scars etc). Click here for information about our Advanced Henna Brow Training.

DAY SCHEDULE
9am – 5pm
1 model present at 12.30 pm
1 model present at 2.30 pm

The training consists of 1 intensive training day. We provide lunch in the afternoon. You must provide two models yourself.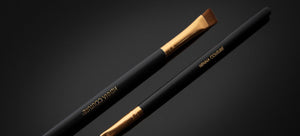 Training Modules
This course consists of a theoretical module as well as a practice module where you train on a real model.
Starter Kit
You will receive the starter kit including all products. After the training you can purchase more products like brow paint if you like and get a special discount of 15%.
After the training your will receive a certificate.
Course FAQ
Yes, you will have to bring your own models to the training. For this training you will need two models.
No, we will arrange the lunch for you.
Yes, there is free parking at the location.