PERFECTION TRAINING ONE BY ONE
Details
THE FOLLOWING TOPICS WILL BE COVERED
Filling treatments
Working under time pressure
How do I place the Eyelash Extensions straight?
Tips & Tricks for difficult lashes
How do you work in layers and build up the eyelash extensions?
How do you combine different eyelash extensions?
Use of new thicknesses and curl types
How do I deal with complaints and how can I prevent complaints?
The training is given in small groups of maximum 5 students so that there is enough time for all questions and practicing on a model. You must provide a model for this training.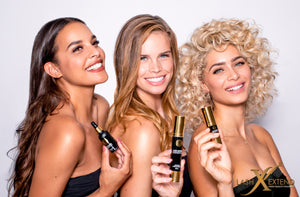 Training Modules
This course consists of a theoretical module as well as a practice module where you train on dummy skin and a real model.
After the training you will receive a certification of the perfection training.
Course FAQ
Yes, you will have to bring your own model. 
Yes, there is free parking at the location.